If you're cutting back on refined sugar, try our just-as-tasty sticky chicken wings.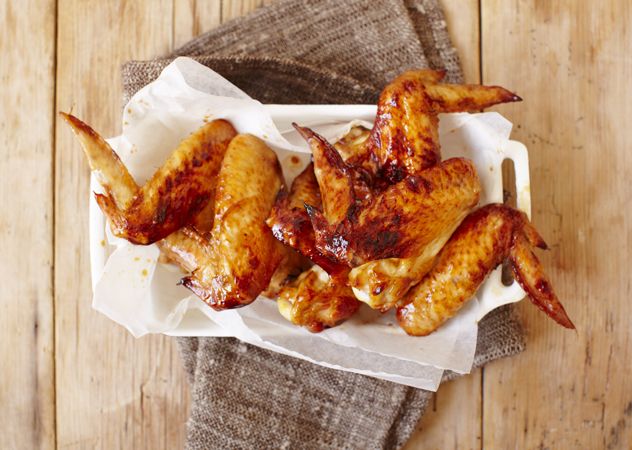 Preparation time: 5 minutes
Cooking time: 10 minutes – Serves 4
INGREDIENTS
1kg chicken wings
A thumb-size piece of ginger, cut into matchsticks
3 garlic cloves, sliced
150ml soy sauce
200ml runny honey
METHOD
1. In a large bowl or sealable food bag, place the chicken wings and coat in the ginger, garlic, soy and honey.
2. Make sure the wings are well coated before leaving to marinate in the fridge for a minimum of 30 minutes or up to 8 hours.
3. When they are ready, preheat the grill to high and drain the chicken wings of any excess liquid and then grill for 5-10 minutes or until golden and cooked through. Serve immediately.