Natasha Corrett - Honestly Healthy: 16-06-15
Self-taught chef and founder on Honestly Healthy, Natasha has always been a foodie. Her dad is a chef and her mother is highly allergic to wheat, gluten and dairy, so she always needed to look for alternatives.
Natasha explains how you still enjoy your summer picnics with some great free from options.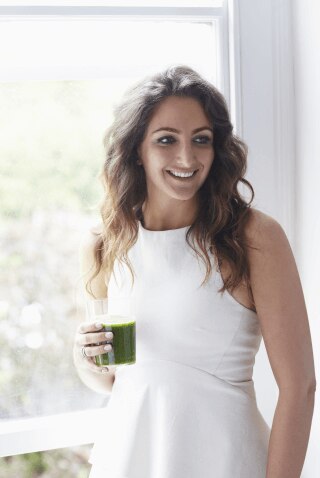 HOW TO ENJOY A FREE FROM PICNIC THIS SUMMER
A healthy picnic doesn't have to fill you with dread. The easiest thing to bring to a picnic is lots of delicious salads. I love to roast up plenty of vegetables and make different dips like, guacamole, hummus, tzatziki (as with any shop bought foods, check that there's no cross-contamination risk for allergens) and don't forget to take some free from bread and crackers for dipping!
Making an almond based tart is a great gluten free alternative and it will hold really well in a picnic basket. I love filling them with coconut milk and egg and loads of green seasonal vegetables. You will find a delicious recipe for this in my book Honestly Healthy Cleanse.
When taking salads with you its great to fill them up with some grains to bulk them out. When you are preparing them at home throw in all your roasted vegetables and some delicious nuts and seeds toasted in tamari. Make sure you hold off on dressing your salad though, as you don't want a soggy salad! Simply put the dressing into a separate container and add and mix in just before you serve.
Taking some delicious refreshing drinks is always a bonus. Get some big glass bottles of water and fill with herbs and fruit. This will give a wonderfully fresh and fruity taste and is the prefect healthy soft drink alternative.
Of course a picnic wouldn't be a picnic if you didn't have something sweet. You can bake a mouth watering gluten free, dairy free bake like a lemon drizzle cake or some gooey vegan brownies to get your sweet fix. Just because you are healthy doesn't mean it has to be boring! Show off to your friends and family and inspire them with your free from healthy alternatives.
Shop our
Food & Drink
range.