Oil. On your face. Surely not (especially if your natural skin balance happens to be on the oilier end of the spectrum). But here's the thing, incorporating face oils into skincare regimes has been a bit of a big deal for a while now. We have Korean beauty to thank for introducing us to the concept of cleansing with natural oils, which is one of the many steps to achieving that widely-admired K-beauty glass finish.
1
However, face oils aren't just limited to the cleansing phase. They're used to provide skin with on-going moisture and give particularly dry and thirsty skin cells an extra hydration boost.
Why put face oil on your skin?
Once you've gotten over your initial reservations about putting oil on your face, you'll be amazed at just how beneficial the process can be. For instance, face oils can:
2
Reduce the appearance of wrinkles
Especially those that are full of antioxidants designed to prevent the signs of ageing caused by unprotected UV light and damage from free radicals. Oils that are great for this:
Primrose oil
or
Argan oil.
Moisturise skin
Dry, rough and flaky skin can all be made a lot better with a drop or two of face oil. It doesn't take a lot for it to moisturise your skin either, a few drops can go really far. Oils that are great for this:
Coconut oil
or
almond oil.
Protect skin
One of the best things about face oils is that they're lipophilic, meaning they can penetrate deep into the skin, trapping water and other moisturising goodness in. At the same time, they also work hard at keeping toxins out. Be gone! Oils that are great for this:
Rosehip oil.
Tackle spots
The thought of putting oil on your blemishes may sound somewhat insane, but there are certain oils that are known to have anti-bacterial properties and can actually help balance oil production. One of the reasons why you may be breaking out is because your skin's actually too dry and is in desperate need for some moisture. Oils that are great for this:
Tea tree oil
or
jojoba oil.
Some of the best face oils – revealed
Once you start searching, you'll realise there are
loads
of face oils out there. So, to help you navigate your way through the face oil jungle, here's our pick of some of the best face oils below: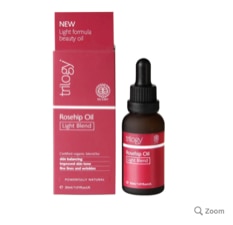 Trilogy Certified Organic Rosehip Oil Light Blend 30ml (£31.50)
What it does:
It's a balancing beauty oil that helps regulate oil production, improve the appearance of skin tone, fine lines and wrinkles for radiantly healthy skin. This easily absorbed seed oil blend is lightweight, yet deeply nourishing and ideal to use during warmer weather.
What people are saying about it:
'It's the best oil I have used, my skin is flawless since using it. It took a couple of months to start noticing the difference. The lines I had around eyes have nearly gone and people keep asking me what's my secret for having lovely skin. I'm 53.' - Rosaria Zanfardino.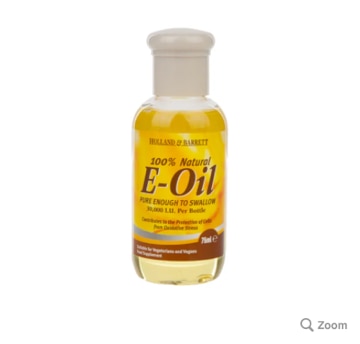 Holland & Barrett 100% Natural Vitamin E-Oil (£12.99)
What it does:
You can take a sip of our Vitamin E which has already been dissolved into the liquid, making it easier for the body to absorb and easier for you to take. You can also apply it directly to your skin to moisturise.
What people are saying about it:
'I was recommended to use this on my face. I had a couple of blemishes/age spots and also have very dry skin. I use it at night before my usual night cream and am happy to report that not only does it make my skin feel wonderful, one of the blemishes has disappeared completely and the others are fading. A wrinkle line between my eyebrows has diminished too.' – DDavid.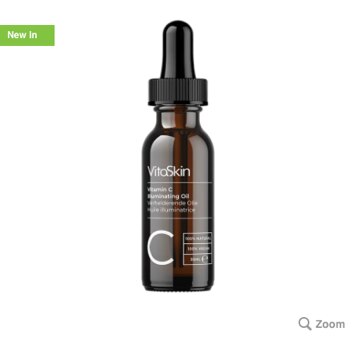 Vitaskin Vitamin C Intense Illuminating Oil (£13.50)
What it does:
This lightweight oil is full of rejuvenating actives that combine to help reduce appearance of fine lines and wrinkles. It contains high levels of Vitamin C and omega to enhance skin's natural radiance.
What people are saying about it:
'This is a lovely calming and yummy smelling treat for the skin. I suffer with redness and breakouts across cheeks and within days my skin was clear. A small amount goes a long way. Love this and it's a great price.' – anonymous.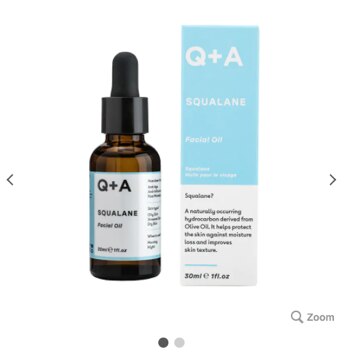 Q+A Natural Skincare Squalane Facial Oil (£7.50)
What it does:
This oil, which is derived from olive oil, is designed to intensely moisturise skin and improve its suppleness. Skin is left feeling velvety soft to touch.
What people are saying about it:
'This oil is amazing. It works amazing on my skin, even on my oily T-zone.' – Prabh. 'This is amazing for face at night or if you have very dry hair, it's excellent for that as well.' – Mandy McPike. This is literally a mini fab list of some of the best face oils out there. We hope you go on to check it out further, and hopefully try the products above, as well as do your own research for the best face oils for your skin. Fancy some more best practice advice? Take a look at this article,
'The best essential oils for your skin.'
Buy Natural Skin Oils
Last updated: 
31 July 2020
Sources
1 
https://www.100percentpure.com/blogs/feed/10-step-korean-skin-care-routine
2 
https://www.goodhousekeeping.com/beauty/anti-aging/a36318/face-oils-benefits/