You can't beat a good old soak in the bath on a frosty winter's night or after a day of constantly being on the go.
Last-minute present shopping, stocking up on snacks, making arrangements to see family and friends and making sure your home looks the part, with Christmas decs and a tree, can get a little bit stressful, even for the most organised of people.
Having a bath is a wonderful way to readdress that busy balance; it's something so simple that can instantly make you feel relaxed and calm. Not to mention, Christmas is the one time of year when most of us get some time off work - having a bath is a wonderful way to give yourself some much-deserved TLC.
Finding the idea of treating yourself to a bath during the festive break rather appealing right now? How can you resist, especially when there are products that mean you can have a Christmas bath, and not just any old bath…
Not sure what we mean? That's ok, we've captured some festive bath-time bliss ideas below:
Christmas bath salts
Fancy a tipple, but don't fancy the potential headache afterwards? Then take a dip in these festive-themed beauties, Westlab's Mulled Wine Festive Bath Salts and Pink Gin Bath Salts (no, you don't have to pinch yourself right now, they're real!)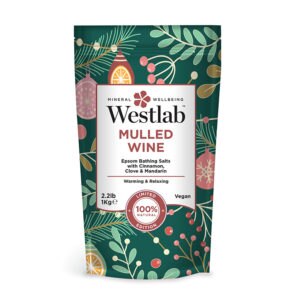 Westlab Mulled Wine Festive Bathing Salts
Combining festive cinnamon, clove and mandarin, these bath salts are good enough to drink, never mind bath in! 100% natural and vegan-friendly, the blend is the ideal way to relax and recharge in a warming festive bath.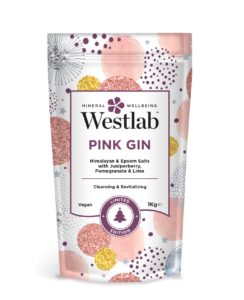 Westlab Pink Gin Bathing Salts
Contains Epsom and Himalayan salts, both of which are reputed to have restorative and relaxation properties.
1
Meanwhile, Juniper berry, pomegranate and lime have been expertly infused together to create an incredibly rejuvenating bathing combo.
Christmas bath sets
Having a bath may be all you need to relax, but if you want to make it a whole mind-body experience, then that's perfectly possible too, thanks to Tisserand's Time to Unwind gift collection.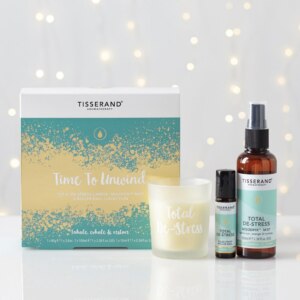 Tisserand Time To Unwind Gift Set
Each collection box contains a Total De-Stress Candle, a MoodFix Mist and a Pulse Point Roller Ball that are made from a balancing blend of festive-feeling geranium, orange and nutmeg pure essential oils.
Step 1: To create an oasis of calm, light your candle for a minimum of two hours and allow the fragrance to fill your bathroom.
Step 2: Surround your space with MoodFix Mist. Close your eyes, breathe in the aroma and allow stress to fade away.
Step 3: For a more intensive treatment, apply the roller ball to your pulse points and breathe deeply. Breathe in through your nose for 7 seconds and out through your mouth for 11 seconds.
Christmas essential oils
We all associate certain smells with Christmas. For some, it's the smell of the Christmas tree or log fires, for others, it's mulled wine, oranges and cloves. The wonderful thing is, a lot of the aromas that we associate with
Christmas are actually essential oils
, which you can add to your bath for an instantly festive twist.
'Festive' essential oils include cinnamon, frankincense, nutmeg, orange, clove, pine, peppermint, ginger and cedarwood.
Christmas bath bombs
Plop, and your bath instantly becomes a magical whirl of fragrance, colour and texture with just one single bath bomb explosion.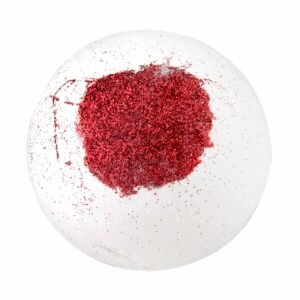 Beauty Kitchen's Love Me Shimmer Soak Bath Bomb
This bath bomb contains an uplifting blend of cinnamon leaf, orange sweet and frankincense, just three of the aromas that smell just like Christmas. Simply drop it into your bath whilst it's filling and let it melt into the water to release the essential oils and refreshing ingredients. Inhale and be relaxed!
There are baths, and then there are
Christmas
baths, which can easily be created with a sprinkle of this here and a drop of that there. We know what we'll be doing this festive season, make sure you do it too….
Browse Christmas Shop
Last updated: 23 September 2020
Sources
https://www.healthline.com/health/himalayan-salt-bath