By Lindsey McManus, Deputy CEO, Allergy UK
The deputy CEO of Allergy UK shares some tips & advice on how to help cater for friends & family with food allergies and intolerances.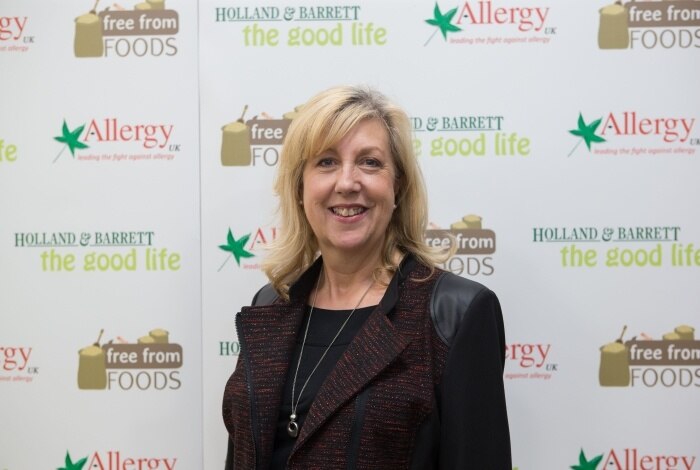 Food allergies and intolerances affect thousands of people in the UK every day, and those affected can be at severe risk of having a fatal allergic reaction. According to the Food Standards Agency, every year we see 4,500 hospital admissions and 10 deaths from food allergy alone .
There is no cure for a food allergy, the only way to prevent a reaction is to avoid consuming the foods that you are allergic to. Therefore, many sufferers see eating out as a potential risk preferring to eat at home. Furthermore when it comes to visiting friends and family, allergy sufferers can often be seen as difficult to cater for.
CATERING FOR FRIENDS AND FAMILY WITH FOOD ALLERGIES AND INTOLERANCES
Research carried out by Holland & Barrett earlier this year revealed that half of the population (49%) admit that they struggle to cater for friends and family that have a food allergy or intolerance. Their research shows that there still remains a distinct lack of awareness around allergy and intolerance and all too often those who are suffering can be left feeling alienated.
The same research revealed that over half (53%) of allergy and intolerance sufferers felt the public were dismissive of their condition. As a national charity this is something Allergy UK want to change. We are here to provide advice and support for those suffering from any type of allergy, as well as food intolerance.
Food allergies can be life threatening. Add to that conditions such as coeliac disease or food intolerances that can contribute to chronic complaints such as debilitating migraines or IBS, and the impact can be huge. If you suffer from food allergy or intolerance finding out exactly what is in your food is paramount to keeping safe. In fact, recent research by Allergy UK found that 92% of those living with a severe allergy are concerned about eating out.
MAKING ALLERGY SUFFERERS FEEL WELCOME, RATHER THAN ISOLATED
So what does this mean when someone comes to your home with a food allergy or intolerance, rather than eating a meal prepared in the safety of their own home?
Catering for those with food allergy or intolerance shouldn't feel like a struggle, so the most important thing is to speak to your visitors to understand their condition and what they are allergic to.
Don't be dismissive of these conditions, and don't be afraid to ask questions, it's by far the best way to find out about their allergies. Most people won't want a fuss but they do need to have their allergy or intolerance taken seriously. Your guest(s) will be able to tell you what foods they need to avoid and those they are fine with and will be able to advise you with the best way to handle making a meal for them. They may even choose to bring their own 'free from' versions.
Avoiding cross contamination is very important for someone with a food allergy. Rather than making one meal for them and another for the rest of your guests, which might make them feel uncomfortable and risk cross contamination, just try to make something without that ingredient so that everyone can have the same meal.
Carefully consult label information when choosing food products or ingredients to include. Products containing one or more of the common '14 declared allergens' in the ingredients are legally required to highlight this in the ingredients listing. Products deemed to carry a likely risk for cross-contamination due to the manufacturing or packaging environment will also carry an advisory warning. If you still have doubts or concerns don't be afraid to contact the suppliers/ stockists for the products for further information.
Keep it simple. There are lots of amazing recipe books available nowadays that can give you ideas on what to cook. It's such a treat for someone with a food allergy or intolerance to be able to eat out, they will be very happy with something uncomplicated.
Alternative ingredients are now widely available including milk, egg and wheat replacements. By sticking to simple meals such as meat and vegetables you won't have to worry about many of the most common allergens.
Catering for those with allergies and intolerances doesn't have to be difficult, a bit of pre-planning will ultimately will keep them safe. Don't exclude them, include them.