Sugar has been branded 'the new nicotine' thanks to its addictive quality and often detrimental effect on our health. Research has now linked the sweet stuff to diabetes, obesity, lowered immunity and cognitive impairment. However, not all sugar is created equal. In this article we look at the most healthy – and most unhealthy – sugars and what the ingredients on your snack bar really mean.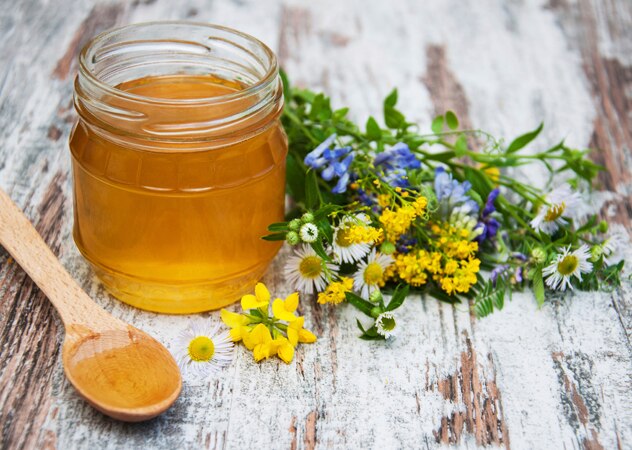 Refined Sugars
When you read 'sugar' on a label, it means refined sugar. It is made from sugar cane or sugar beets that have undergone a process (involving heat and chemicals) to remove the molasses and bleach the substance white. In its natural state, raw sugar cane contains an array of vitamins and minerals, including potassium and magnesium. However, refined sugar, or white sugar, has zero nutrients. As a result your body must borrow vitamins and minerals from healthy cells – including chromium, calcium and B-complex vitamins – to metabolise it. Refined sugar is also high in fructose (50 per cent), which has recently been identified as the main culprit when it comes to weight gain. In the body, fructose is transported to the liver where it's stored as glycogen, with the remaining portion converted to fat. If that's not bad enough, research shows that fructose may increase cravings for high calorie foods.
Aspartame
You'll find this artificial sweetener in fizzy drinks, diet products (including low-fat yoghurt) and chewing gum. Aspartame is comprised of three components: 50 per cent phenylalanine, 40 per cent aspartic acid and 10 per cent methanol (wood alcohol). In the body methanol breaks down into formaldehyde. A study commissioned earlier this year by Britain's food watchdog found the controversial sweetener does not cause harm.
Stevia
Containing no calories, no carbohydrates, and no fructose – this natural sweetener is a healthy choice. Derived from the Stevia leaf it will not cause blood sugar spikes, in fact it's even been shown in animal studies to increase insulin sensitivity. The naturally sweet flavour (Stevia is 300 times sweeter than sugar) means it's a great choice for baking and a little goes a long way. Two tablespoons of stevia powder converts to one cup of sugar. For a sweet chia seed pudding try combining three tablespoons of chia seeds with half a cup of almond milk and half a teaspoon of stevia and refrigerate overnight. As for that box of refined-sugar-filled cereal? Keep it for a holiday treat.
Honey
Although honey is relatively high in fructose – 40 per cent – it's a completely natural food packed with nutrients. There's truth in the folk remedy that hot water, honey and lemon works for a cough or cold. In several studies honey has proven beneficial for some respiratory conditions. Consumed by our ancestors for thousands of years, it seems we are better able to digest and metabolise honey than refined sugar.
Coconut nectar
Coconut nectar is taken from the sweet nectar of coconut blossom. It's rich in the minerals zinc, calcium and potassium – and also contains inulin, a fibre, which may explain why the glucose is absorbed more slowly. Coconut nectar can be substituted (using the same proportions) for white or brown sugar in recipes.