GLUTEN-FREE / WHEAT-FREE / DAIRY-FREE / VEGAN / NO REFINED SUGAR
Prep time: 15 minutes
Cooking time: 0 minutes
Serves: 6
Ingredients: 6 slices of gluten-free bread (2 slices per topping)
For the avocado & chilli -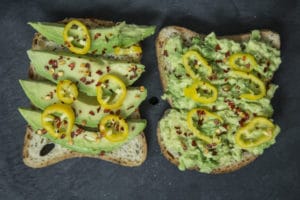 1 avocado, halved and stoned
Juice of ½ lime
Pinch of chilli flakes
Pinch of black pepper
1 fresh chilli, sliced
Mash up one half of the avocado with ½ the lime, chilli flakes and black pepper and spread this over one slice of bread. Slice up the other avocado half and arrange on the other slice of bread, then sprinkle over the rest of the lime juice, chilli flakes and black pepper. Scatter the fresh chilli over each one.
For the peanut butter, banana & jam -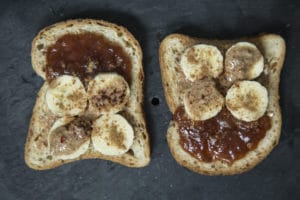 Spread half of each slice of bread with peanut butter and the other half with the jam. Slice the banana and arrange on top of each slice then sprinkle with cinnamon.
For the pear, maple & walnut -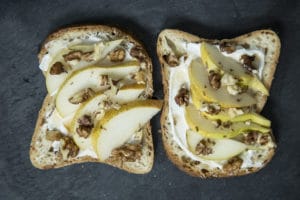 Spread the soft cheese over each slice, then arrange the pear slices on top, drizzle over the maple syrup and scatter over the walnuts.
Arrange all together on a platter and enjoy! These are all best eaten straight away.
Curated by
www.spamellab.com
Shop our
Food and Drink
range.